Products
Contact Us
Broad Group Co.,Ltd.

Oversea market sales Dept.

ADD: No.145 TANGU WEST ROAD ,SHIJIAZHUANG CITY ,HEBEI PROVINCE ,CHINA
Direct Line: 15350588125
Tel: +86-0311-85343838
E-mail: sales@broad-gp.com
Website: http://www.broad-gp.com
SKYPE: broadgp

Certificate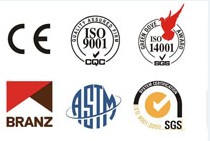 Latest News
Dear Friends,

The 25rd International Exhibition for Refrigeration, Air-conditioning, Heating and Ventilation, Frozen Food Processing, Packaging and Storage (CHINA REFRIGERATION 2014) will be held on April 9-11, in New China International Exhibition Center, Beijing.
Our Booth No. is E1C69, warmly welcome to our booth.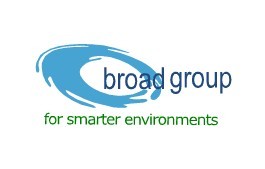 SELF ADHESIVE RUBBER FOAM
Manufacturer of Rubber foam insulation sheet and pipe:




1.low thermal conductivity




2.full-closed structure




3.CE, SGS, RoHS

Distinctive advantages:

• Closed structure can effectively prevent thermal conduction.

• Thermal conductivity :0.034W/m

• k while 0

• High heat emission coefficient of surface, up to 9W/m2k

• Excellent anti-steam permeated ability; moisture resistance 10,000 (DIN 52615); "built-in" steam-proof coating; the insulation board is insulating layer and moisture-proof coating as well.

• Excellent fireproofing; oxygen index is above 40.

• Easy for installation.

• No CFC, HFC, HCFC or other materials containing fluorine, also no formaldehyde, dust or fiber.
Product specifications:

Rubber plastic board (1m wide)

| | | | | | | | | | |
| --- | --- | --- | --- | --- | --- | --- | --- | --- | --- |
| Thickness | | 6mm | 9mm | 15mm | 18mm | 20mm | 25mm | 28mm | 30mm |
| m/pcs | | 20m | 20m | 10m | 10m | 10m | 8m | 8m | 8m |

It can be ordered to produce if there is big demand of board with thickness of 13mm, 18mm, 23mm or 28mm.

Rubber plastic pipe

ID: 6-108mm thickness 9-30mm length:1.8 1.9 2.0m



Technical Specifications of NBR/PVC:

Item

Unit

Specification

Standard

Density

Kg/m³

≤95

GB/T6343

Flammability

Oxygen index

%

≥32

GB/T2406

SDR

——

≤75

GB/T8627

Conductivity factor

Average temperature

-20°C

0°C

40°C

W/(m.k)

≤0.031

≤0.034

≤0.036

GB/T10294

Watervapor permeability

Coefficient

g/(m.s.pa)

≤2.8*10-11

GB/T17146-1997

Factor

——

≥7.0*10³

Water absorption ratio in vacuum

%

≤10

GB/T17794-2008

Dimension stability

105±3°C,7d

%

≤10

GB/T8811

Crack resistance

N/cm

≥2.5

GB/T10808

Compression resilience ratio

Compression time 72h

%

≥70

GB/T6669-2001

Anti-ozone

Ozone pressure 202mpa

200h

——

Not cracking

GB/T7762

Aging resistance

150h

——

Slightly crumpling,

no cracks,

GB/T16259

Temperature

°C

-40°C——110°C

GB/T17794