Products
Contact Us
Broad Group Co.,Ltd.

Oversea market sales Dept.

ADD: No.145 TANGU WEST ROAD ,SHIJIAZHUANG CITY ,HEBEI PROVINCE ,CHINA
Direct Line: 15350588125
Tel: +86-0311-85343838
E-mail: sales@broad-gp.com
Website: http://www.broad-gp.com
SKYPE: broadgp

Certificate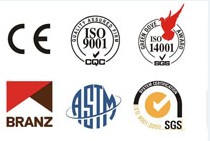 Latest News
Dear Friends,

The 25rd International Exhibition for Refrigeration, Air-conditioning, Heating and Ventilation, Frozen Food Processing, Packaging and Storage (CHINA REFRIGERATION 2014) will be held on April 9-11, in New China International Exhibition Center, Beijing.
Our Booth No. is E1C69, warmly welcome to our booth.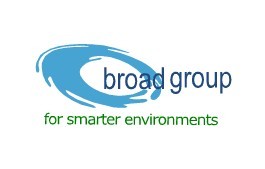 ROCK WOOL BOARD
BROAD rock wool board is made of select fine basalt as the major materials which is pulled into 4-7µ non-continuous fibers after melted by adopting advanced international four-roller centrifugal cotton-making procedures and adding a certain of adhesives, dust laying oil and water repellent into rock wool fibers. It can be made into products series with different density according to various uses through the technology of sedimentation, solidify, cutting and etc.

Scope of application:

Petrochemical industry -- heat insulation and sound absorption of equipments for petroleum industry, power industry and chemical industry.
Construction industry -- heat insulation and sound absorption of partition, curtain wall, roofs and fences for construction.
Mining industry -- heat preservation and fireproof for industrial kiln, oven, large-caliber storage tank and shipping.

Product specifications:



thickness mm

density kg/m3

60-75

80-95

100-115

120-130

140-160

170-190

200 ¡¡

Moisture-proof aluminum foil, black (white) glass fiber cloth, sandwich glass fiber felt and moisture-proof facings can be stuck on surface of rock wool board.

Packing:

The product quantity of each package is up to customers. Normal packing thickness is about 300-400mm.
To meet the need of logistics distribution, BROAD rock wool adopts two packing forms: thermal contraction and full-closed packing.
We accept OEM for different brands of products based on requirements of customers all over the world.