Products
Contact Us
Broad Group Co.,Ltd.

Oversea market sales Dept.

ADD: No.145 TANGU WEST ROAD ,SHIJIAZHUANG CITY ,HEBEI PROVINCE ,CHINA
Direct Line: 15350588125
Tel: +86-0311-85343838
E-mail: sales@broad-gp.com
Website: http://www.broad-gp.com
SKYPE: broadgp

Certificate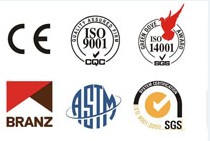 Latest News
Dear Friends,

The 25rd International Exhibition for Refrigeration, Air-conditioning, Heating and Ventilation, Frozen Food Processing, Packaging and Storage (CHINA REFRIGERATION 2014) will be held on April 9-11, in New China International Exhibition Center, Beijing.
Our Booth No. is E1C69, warmly welcome to our booth.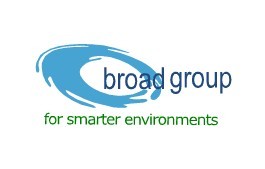 PVC RUBBER PLASTIC INSULATION BOARD/SHEET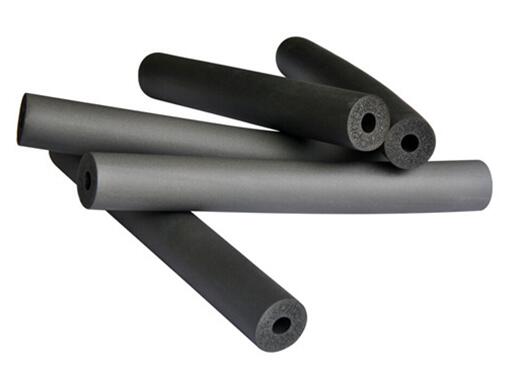 BROAD rubber plastic insulation board has low thermal conductivity, full-closed structure, and excellent continuous heat insulation. The material is completely isolated with vapor, so it has the properties of water-proof, anti-condensation and long lifetime. After SGS testing, its measured value is much lower than EU standard value on materials without toxic substances, so it is safe and healthy. Moreover, with beautiful appearance, it is easy for bending and construction, and no need of other accessories.

Distinctive advantages:

• Closed structure can effectively prevent thermal conduction.
• Thermal conductivity 0.034W/m.k while 0 .
• High heat emission coefficient of surface, up to 9W/m2k.
• Excellent anti-steam permeated ability; moisture resistance 4,500 (DIN 52615); "built-in" steam-proof coating; the insulation board is insulating layer and moisture-proof coating as well.
• Excellent fireproofing; oxygen index is above 28.
• Easy for installation.
• No CFC, HFC, HCFC or other materials containing fluorine, also no formaldehyde, dust or fiber.

BROAD rubber plastic insulation board has excellent fireproof performance. According to international GB/T17794-1999<Division Methods of construction material burning performance>, BROAD rubber sponge insulation board is judged as GB/T17794-1999 Grade "B2" difficult-flammable material after testing.

Application areas:

• Refrigeration unit and equipment for air-conditioning system
• Frozen water pipe
• Condensing water pipe
• Air duct and hot water pipeline

Product specifications:

rubber plastic board (1m wide)

| | | | | | | | | | |
| --- | --- | --- | --- | --- | --- | --- | --- | --- | --- |
| | 10mm | 13mm | 15mm | 18mm | 20mm | 23mm | 25mm | 28mm | 30mm |
| | 20m | 20m | 20m | 10m | 10m | 10m | 10m | 10m | 10m |

It can be ordered to produce if there is big demand of board with thickness of 13mm, 18mm, 23mm or 28mm.

Packing:

BROAD rubber plastic insulation board adopts transparent packing for convenient direct-viewing. Also we accept OEM for different brands of products based on requirements of customers all over the world.


Item
Unit
Specification
Standard
Density
 
Kg/m3
≤95
GB/T 6343
Flammability
Oxygen index
%
≥32
GB/T 2406
SDR
——
≤75
GB/T 8627
Conductivity factor
 
W/(m.k)
 
GB/T 10294
 
Average temperature
-20°C
≤0.031
0°C
≤0.034
40°C
≤0.036
Watervapor permeability
Coefficient
g/(m.s.pa)
≤2.8*10-11
GB/T17146-1997
Factor
——
≥7.0*10³
Water absorption ratio in vacuum
%
≤10
GB/T17794-2008
Dimension stability
%
≤10
GB/T8811
 
105±3°C,7d
Crack resistance
N/cm
≥2.5
GB/T10808
Compression resilience ratio
%
≥70
GB/T6669-2001
 
Compression time 72h
Anti-ozone
——
Not cracking
GB/T7762
 
Ozone pressure 202mpa
 
200h
Aging resistance
——
Slightly crumpling,
GB/T16259
 
 
150h
no cracks
Temperature
°C
-40°C——110°C
GB/T17794