Products
Contact Us
Broad Group Co.,Ltd.

Oversea market sales Dept.

ADD: No.145 TANGU WEST ROAD ,SHIJIAZHUANG CITY ,HEBEI PROVINCE ,CHINA
Direct Line: 15350588125
Tel: +86-0311-85343838
E-mail: sales@broad-gp.com
Website: http://www.broad-gp.com
SKYPE: broadgp

Certificate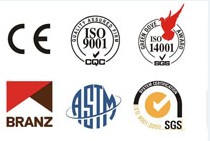 Latest News
Dear Friends,

The 25rd International Exhibition for Refrigeration, Air-conditioning, Heating and Ventilation, Frozen Food Processing, Packaging and Storage (CHINA REFRIGERATION 2014) will be held on April 9-11, in New China International Exhibition Center, Beijing.
Our Booth No. is E1C69, warmly welcome to our booth.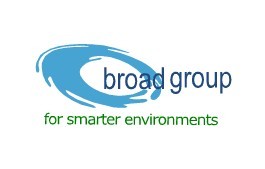 BUBBLE FOIL INSULATION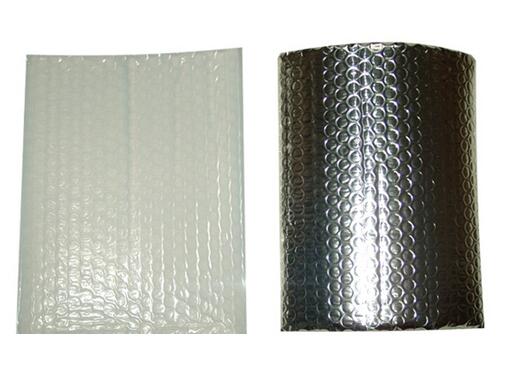 Bubble

Foil Thermal Building

Insulation



Structure: Alu / PE/ bubble/ PE/ Alu

Name: Bubble Foil Thermal Building Insulation

Structure: Bubble foil thermal building insulation. It consists of AL/PE/bubble/PE/AL etc multi- layers of obstruction material.

Roll Size: 1.2m x 30m/roll, 48" x 125'/roll or custom-made.

It is an environment friendly product which has good heat preservation and insulation properties. The outer layer of PET provides excellent abrading and tears resistance. The middle layer of AL / XPE shows strong ability in barrier of moisture and oxygen, reduction and insulation of sound. The middle layer also has the advantages like reflecting light and heat and stopping the penetration of ultraviolet radiation.

1. It has no nocuous substance and accord with the standards of ISO14000. It also does not generate any pollutant bringing harm to people's health when being installed and in use.

2. It is a high quality material for warm-keeping and energy-saving, which is the killer of dew forming and the transmission of cold and heat. It insulates any heat media with a stable and low thermal conductivity.

3. It is light in weight. It could absorb sound, reduce noise, and provide cushioning function.

4. It is water and leak proof, anti-flaming, easy to be processed and installed.

5. It is durable in use and endurable to heat, cold and chemical reaction.

1. Heat insulation and light inflecting in construction and protection for both cold water and hot water pipe.

2. It is an economical solution for wide range of insulation, manufacturing, industry sheds, cosumer applications, commercial building, home insulation, under wood, laminated flooring, roof insulation, carpet underlay & building.
| | |
| --- | --- |
| | |
| | |
| | |
| | -50 degrees C to 80 degrees C |
| | Non-toxicity, non-corrosiveness |
| | It is easy to operate and can raise working |
| | |
| | It will not degrade over time. |
| | |
| | |
| | |