Products
Contact Us
Broad Group Co.,Ltd.

Oversea market sales Dept.

ADD: No.145 TANGU WEST ROAD ,SHIJIAZHUANG CITY ,HEBEI PROVINCE ,CHINA
Direct Line: 15350588125
Tel: +86-0311-85343838
E-mail: sales@broad-gp.com
Website: http://www.broad-gp.com
SKYPE: broadgp

Certificate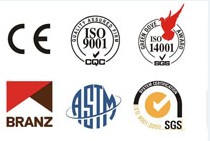 Latest News
Dear Friends,

The 25rd International Exhibition for Refrigeration, Air-conditioning, Heating and Ventilation, Frozen Food Processing, Packaging and Storage (CHINA REFRIGERATION 2014) will be held on April 9-11, in New China International Exhibition Center, Beijing.
Our Booth No. is E1C69, warmly welcome to our booth.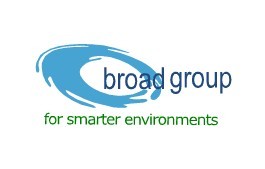 Your current location:
Home
>
News & Projects
>
The Best Way to Insulate Side Walls
The Best Way to Insulate Side Walls
Jun. 28, 2017
Proper wall insulation will help keep your home more comfortable, control noise transmission and reduce energy costs.
The best insulation method for your walls depends on the type of wall, location and building characteristics.
Wall insulation choices include fiberglass batting, blown-in cellulose and spray foam insulation, among other materials.


Wood Frame Walls


Fiberglass insulation is available as blanket batts, rolls or as loose-fill and is the most ubiquitous insulation material
used in home construction, the Department of Energy reports. This type of insulation is easy to install and well suited
as a do-it-yourself project. Resistance to conductive heat flow provided by insulation is measured in terms of its thermal
resistance or R-value. The higher the R-value, the greater the insulating effectiveness. An R-value of R15 for wall
insulation would be appropriate for locations that experience cool summers and mild winters.


High Moisture


When a home is built on a steep incline, one or more of its walls may be built into the earth, providing direct contact
with moisture-causing elements. Moisture can be detrimental to insulation by promoting the growth of mold or mildew.
Closed-cell spray foam insulation will provide a moisture barrier and can be easily installed into walls with plumbing,
wiring or other utilities. Foam board insulation can offer many of the same benefits of spray foam at a lower cost.
Installation of spray foam insulation requires special equipment, while foam board is easily installed by hand.


Existing Walls


While insulation can be easily installed during new construction, insulating existing walls can be more difficult.
Spray foam or blown-in insulation may be the best option for installation into hollow spaces via a drilled hole or
existing opening. This option eliminates the need for wall demolition. Some spray foam products also offer a
fire-retardant feature in addition to thermal insulation features. Because installing spray foam or blown-in
insulation requires special equipment, installation is generally best suited to professionals.


Thermal insualtion materials is our main product, we have Broad glass wool. rock wool, rubber foam etc for your choice.
welcome you contact us for cooperation sincerely.