Products
Contact Us
Broad Group Co.,Ltd.

Oversea market sales Dept.

ADD: No.145 TANGU WEST ROAD ,SHIJIAZHUANG CITY ,HEBEI PROVINCE ,CHINA
Direct Line: 15350588125
Tel: +86-0311-85343838
E-mail: sales@broad-gp.com
Website: http://www.broad-gp.com
SKYPE: broadgp

Certificate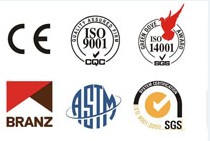 Latest News
Dear Friends,

The 25rd International Exhibition for Refrigeration, Air-conditioning, Heating and Ventilation, Frozen Food Processing, Packaging and Storage (CHINA REFRIGERATION 2014) will be held on April 9-11, in New China International Exhibition Center, Beijing.
Our Booth No. is E1C69, warmly welcome to our booth.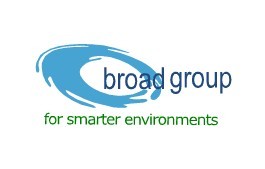 Your current location:
Home
>
News & Projects
>
How To Evaluate Fire Safety
How To Evaluate Fire Safety
Jul. 4, 2017
Broad rock wool products are classified as rating A – The highest class. Also, it is conformed
to the classfication of China building material and product.
Based on the China national standard, (GB8624-2012:burning behavior class of construction products
and building elements), the risk of burning behavior can be rating as follow:


| | |
| --- | --- |
| Class | Reaction to fire |
| A | Non combustible |
| B1 | Limited Combustible |
| B2 | Combustible |
| B3 | Inflammable |
Class of Insulation products
Standard (CN)

Euroclass

Type of insulation product

A

A1

Stone wool, Glass wool, Foam glass

A2

High density & high binder or faced stone-and Glasswool

B1

B

Some Phenolic foams

C

Some PIR foams

B2

D

Most PIR foams

E

Flam-Retarded EPS

B3

F

Non Flame-Retarded EPS, some Phenolic foams
The table shows test results of typical insulation products tested in the European reaction to fire system,
as well as Chinese national standard. Some products on the market may possess different owing to their
composition surface finishing, or mounting and fixing application details.
Evaluation of smoke toxicity is not part of reaction to fire classification criteria.