Products
Contact Us
Broad Group Co.,Ltd.

Oversea market sales Dept.

ADD: No.145 TANGU WEST ROAD ,SHIJIAZHUANG CITY ,HEBEI PROVINCE ,CHINA
Direct Line: 15350588125
Tel: +86-0311-85343838
E-mail: sales@broad-gp.com
Website: http://www.broad-gp.com
SKYPE: broadgp

Certificate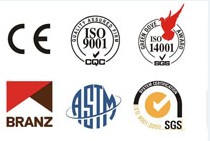 Latest News
Dear Friends,

The 25rd International Exhibition for Refrigeration, Air-conditioning, Heating and Ventilation, Frozen Food Processing, Packaging and Storage (CHINA REFRIGERATION 2014) will be held on April 9-11, in New China International Exhibition Center, Beijing.
Our Booth No. is E1C69, warmly welcome to our booth.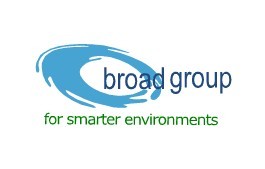 Your current location:
Home
>
News & Projects
>
How is Broad Glass wool produced
How is Broad Glass wool produced
Jun. 14, 2017
Broad Glass wool is made from silica sand to which recycled glass (cullet) and fluxing agents are
added.The material is melted to 1100°C in an electric furnace and then conditioned in a gasfired
forehearth.

The fibre is formed by centrifugation through drilled circular baskets, where after, binding products and
elements specific to the usage are added. No CFC`s or HCFC`s are produced in the production process.
The fibres are gathered in a mat form in a collection chamber and then conveyed to an oven where it is
cured under controlled conditions to the required thickness and density.


Once complete the product is then packaged in roll or batt form, and our patented process means that
thanks to glass wool`s elastic properties, it can be compressed by a factor of up to 10 which saves on
storage and reduces transport costs.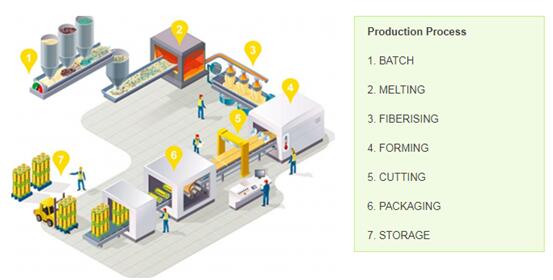 Why choose Broad glass wool insulation


1.Glasswool products are non-combustible and positioned for operating temperatures up to 300°C.
2.It is made of 80% recyclable materials
3.Is poses no health hazards
4.It is lightweight and easy to install
5.Glass wool will not promote mould growth or vermin infestation
6.It is non corrosive to metal