Products
Contact Us
Broad Group Co.,Ltd.

Oversea market sales Dept.

ADD: No.145 TANGU WEST ROAD ,SHIJIAZHUANG CITY ,HEBEI PROVINCE ,CHINA
Direct Line: 15350588125
Tel: +86-0311-85343838
E-mail: sales@broad-gp.com
Website: http://www.broad-gp.com
SKYPE: broadgp

Certificate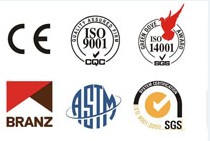 Latest News
Dear Friends,

The 25rd International Exhibition for Refrigeration, Air-conditioning, Heating and Ventilation, Frozen Food Processing, Packaging and Storage (CHINA REFRIGERATION 2014) will be held on April 9-11, in New China International Exhibition Center, Beijing.
Our Booth No. is E1C69, warmly welcome to our booth.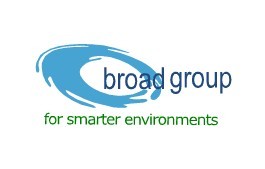 Your current location:
Home
>
News & Projects
>
Differences Between Glass Wool and Rock Wool
Differences Between Glass Wool and Rock Wool
Jun. 15, 2017
Proper insulation cuts your energy costs, reduces your impact on the environment and keeps your family
comfortable throughout the seasons. While rock wool dominated the U.S. insulation market through the 1970s,
fiberglass has since become the most widely used insulating material in the U.S. As you shop for insulation,
consider factors such as price, thermal properties and fire resistance to find the best insulation for your home.


Source


Broad Fiberglass is made from very fine strands of woven glass, which are formed into rolls or blankets
that fit within wall cavities. This material also comes in a loose-fill form, which can be piled on the floor in an
attic or blown into wall cavities. Rock wool features a similar form, with both rolled blankets and loose-fill
products available, but this material is made using strands of heated rock or minerals instead of glass.
While the average fiberglass insulation product contains 20 to 30 percent recycled content, according to
the U.S. Department of Energy, rock wool consists of 75 percent recycled content or greater, making it
a more eco-friendly choice for those concerned about recycling.


Fire Resistance


Broad Rock wool offers a higher density than fiberglass, which helps to improve fire resistance. Rock wool
can withstand temperatures up to 1,800 degrees Fahrenheit, while fiberglass melts at around 1,100 degrees
Fahrenheit, according to "The Solar House -- Passive Heating and Cooling." This higher melting point makes
rock wool more effective than fiberglass at slowing the spread of flames during a fire.


Sound Attenuation


While both fiberglass and rock wool can help block noise, rock wool's greater density and weight make it
a slightly better sound blocker than fiberglass. The DOE reports the density of fiberglass insulation at 0.5 to
1.0 pounds per cubic foot, compared to 1.7 pounds per cubic foot for rock wool. This higher density allows
rock wool to reduce sound transmission through a wall by around 10 decibels, while fiberglass insulation
reduces sound transmission by as few as 4 decibels, or as many as 10, depending on the material and
how it is installed.