Products
Contact Us
Broad Group Co.,Ltd.

Oversea market sales Dept.

ADD: No.145 TANGU WEST ROAD ,SHIJIAZHUANG CITY ,HEBEI PROVINCE ,CHINA
Direct Line: 15350588125
Tel: +86-0311-85343838
E-mail: sales@broad-gp.com
Website: http://www.broad-gp.com
SKYPE: broadgp

Certificate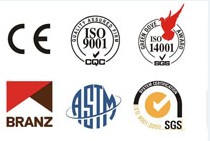 Latest News
Dear Friends,

The 25rd International Exhibition for Refrigeration, Air-conditioning, Heating and Ventilation, Frozen Food Processing, Packaging and Storage (CHINA REFRIGERATION 2014) will be held on April 9-11, in New China International Exhibition Center, Beijing.
Our Booth No. is E1C69, warmly welcome to our booth.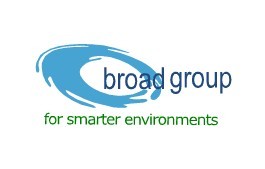 Your current location:
Home
>
News & Projects
>
Broad Aluminum Bubble Foil Heat Reflective Insulation
Broad Aluminum Bubble Foil Heat Reflective Insulation
Jun. 22, 2017
This is a new environmentally-friendly Heat Insulation material, which is soft, light and easy
to install. It is made from aluminum foil and polyethylene by special machinery. It has no odor and
toxicity. It not only overcomes the discomfort and environmental damage brought by glass fiber
and epispastic materials, but can also resist ultraviolet radiation that can penetrate through sheet
iron, concrete, wood and other common heat insulation materials. This new heat insulation material
not only has good insulation, heat reflection & insulation and anti-radiation functions, but also has
good moisture-barrier, heat preservation and energy-saving functions in housing construction (roof).


Function:


Can be installed on roof, resists over 80% external heat from buildings, protects wall, resist thermal
shock and sudden cold, etc.


Characteristics:


No odor and toxicity, environmentally-friendly

Light, soft, dust free, fire, retardant, easy to install

Heat reflection, heat insulation, sound insulation, anti- radiation, anti- vibration, and shielding

Moisture, barrier, sun-proof, waterproof, good sealing property, heat preservation, energy saving

Summer: moisture barrier, sun-proof, heat insulation, saving energy consumed by cool air conditioning

Winter: heat preservation, central heating saving, and remarkable

Benifits:


Conserves energy by reducing heat loss / gain

Controls surface temperatures for personnel protection and comfort

Facilitates process temperature control

Controls noise